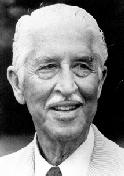 I've found a very cool website that has less to do with writing and more to do with books and a love of books and sharing books. It's a site called Book Crossing, in which I take random books that I no longer want, tag them with a special label and tracking number and then take them someplace and leave them. Hopefully the person who finds my book will read it, enjoy it, go to the website and let me know that they found my little prezzie. It's like Mutual of Omaha's Wild Kindom for books.
I think it's a fantastic idea.
Unless you're planning on releasing a copy of "Resurrection Angel" - then I think it's a mean awful and cruel, cruel idea, as my baby doesn't like to be left out alone like that :>


"I'll stay here in the helicopter while Jim goes down there and wrestles with that copy of "The Grapes of Wrath"".